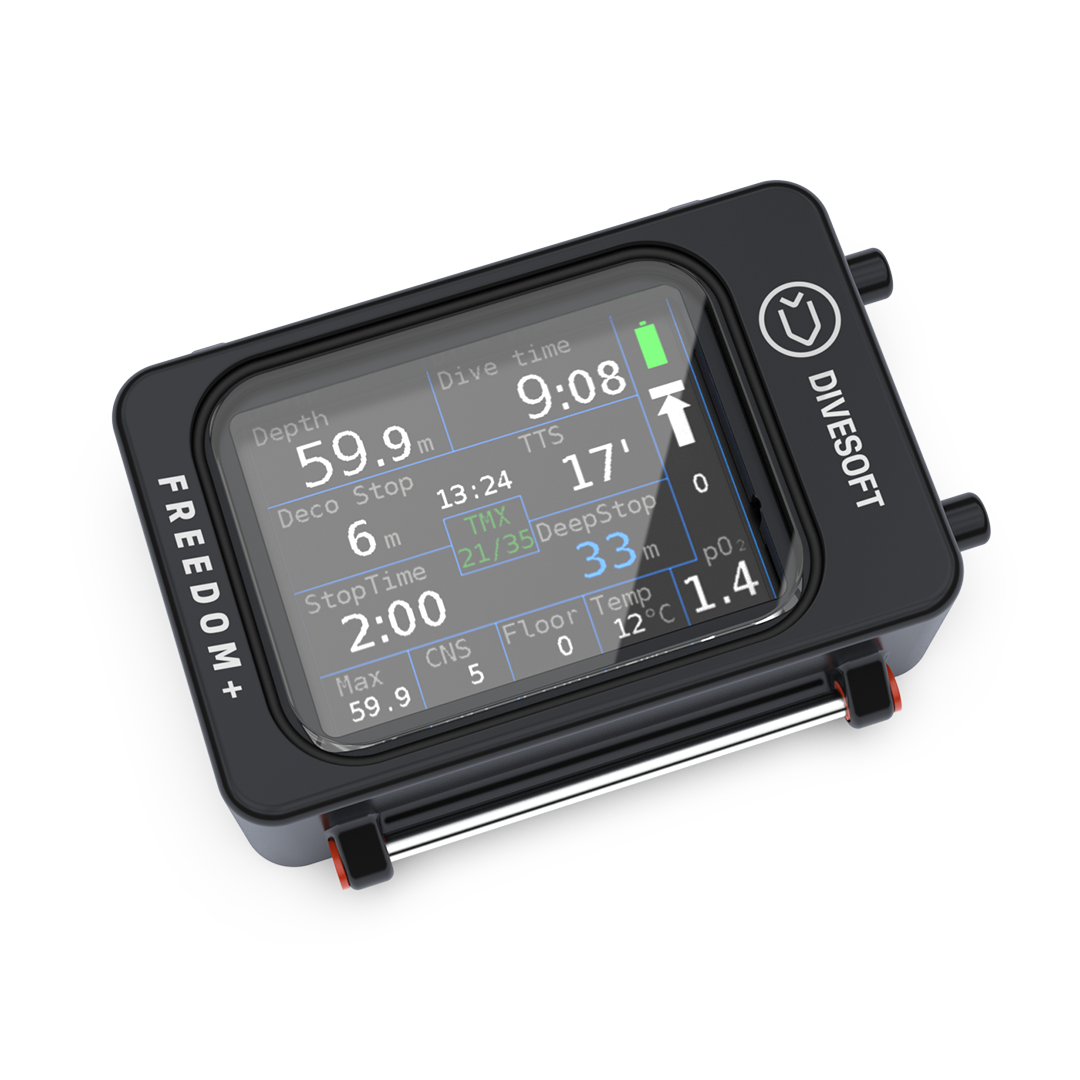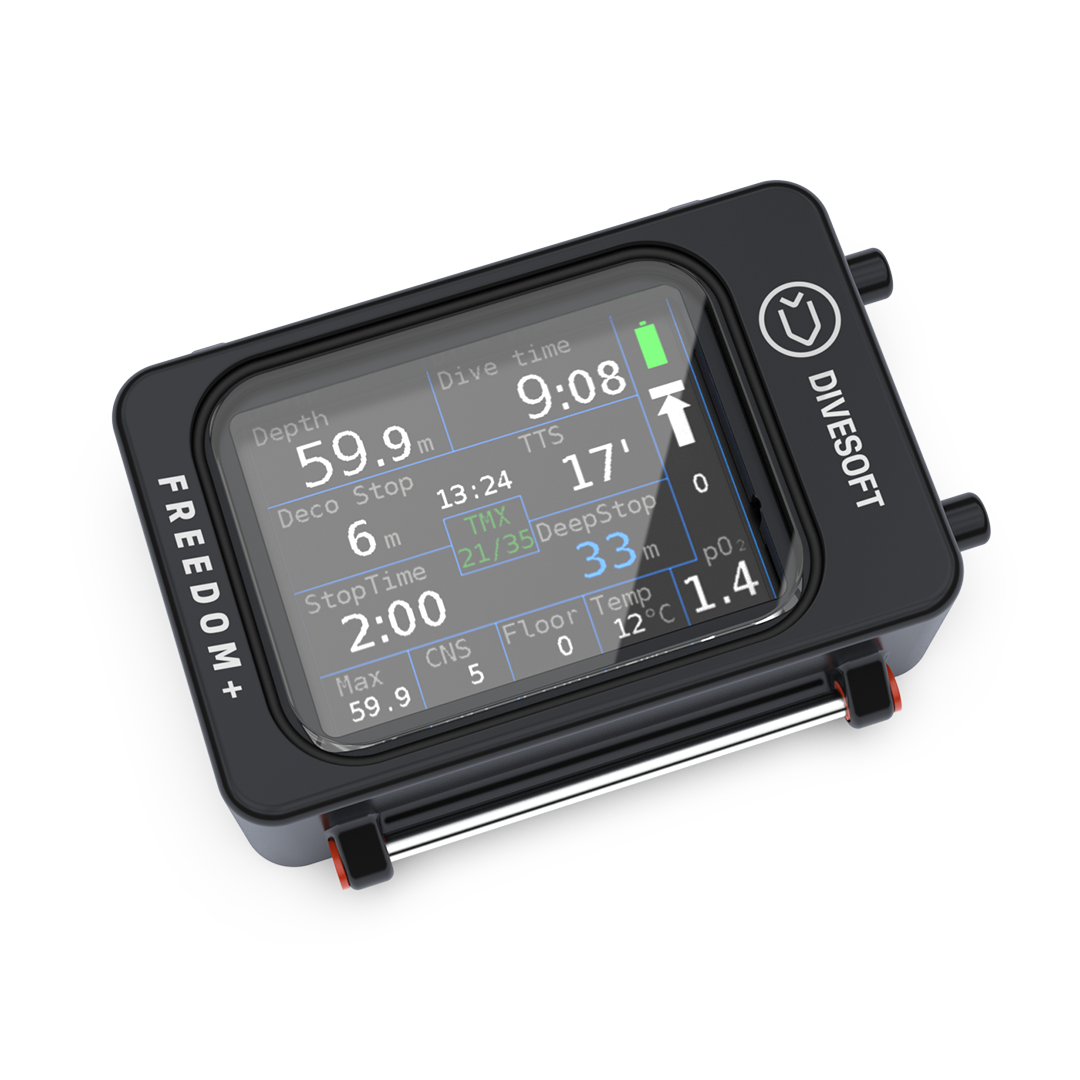 Freedom+ Full Trimix Computer
The Freedom+ dive computer is designed for all levels of divers and its intuitive user interface makes the computer exceptionally easy to use even for beginner divers.
🔻 Improved electronic design
🔻 Extended battery life that is twice as long as Freedom computer
🔻 Bluetooth connectivity for seamless data transfer
🔻 Compact EVA case for transport
🔻 Option to upgrade to Closed Circuit license
Availability :
not available
Information
Technical specification
Information
Freedom+ Full Trimix Computer
It comes in a Full Trimix version including Gauge and Freediving modes. The computer can be upgraded to the CCR version by a simple firmware upgrade which can be done using Bluetooth in case you decide to progress your diving to the Close Circuit level. The anodized aluminium body and factory testing of each individual piece to 350m ensure that the computer can withstand the harshest conditions in every environment.
Package includes:
#8457 Freedom+ Full Trimix computer
#3886 Freedom+ EVA case
#1481 Attachment bungee
#1482 Fastening strap
#3151 Silicon protective sleeve
#8077 Freedom USB cable
#1283 Freedom connector cap
User manuals:
Upgrading to the CCR version:
The computer is shipped out in the Full Trimix version. If you wish to also purchase the upgrade to the Full CCR version please click here.