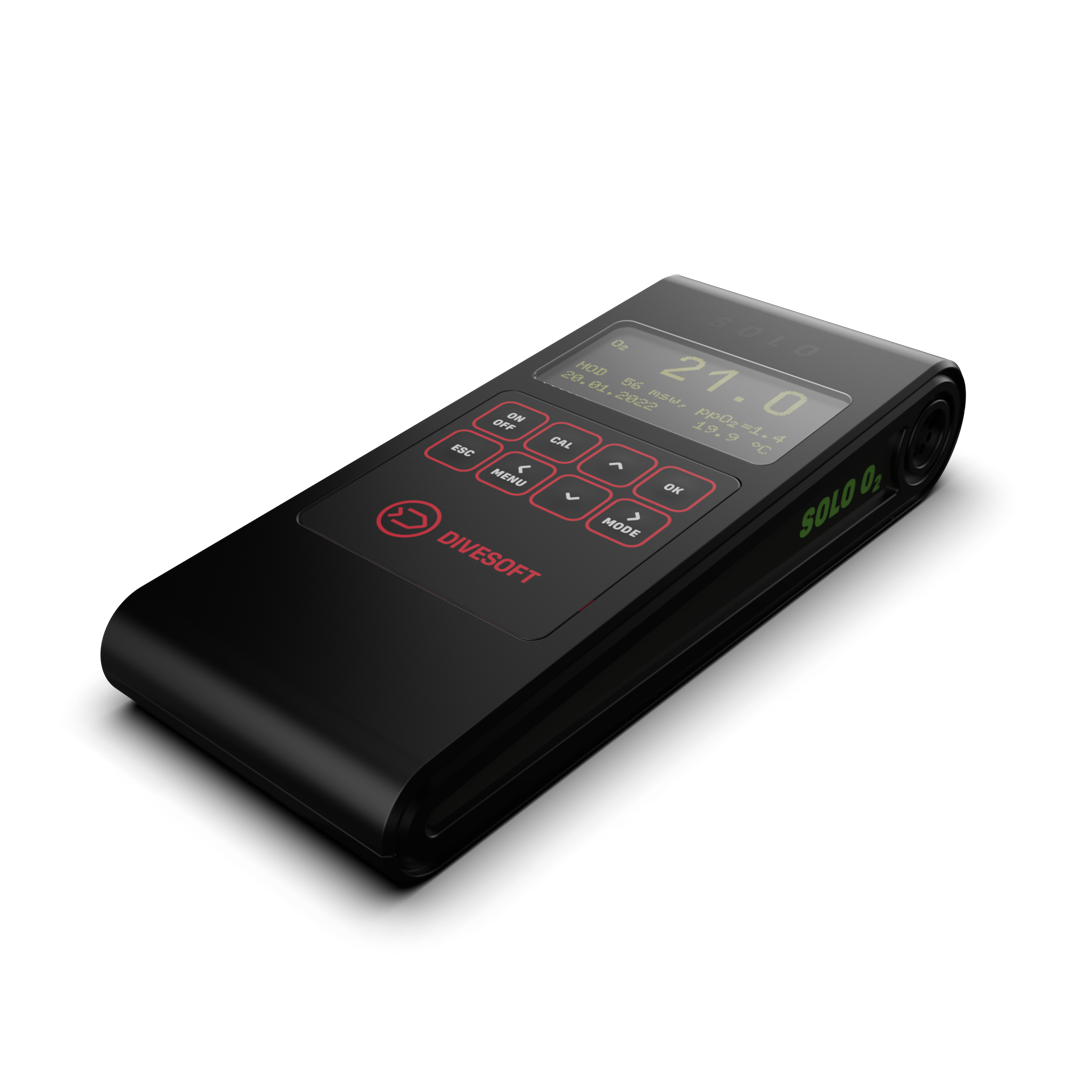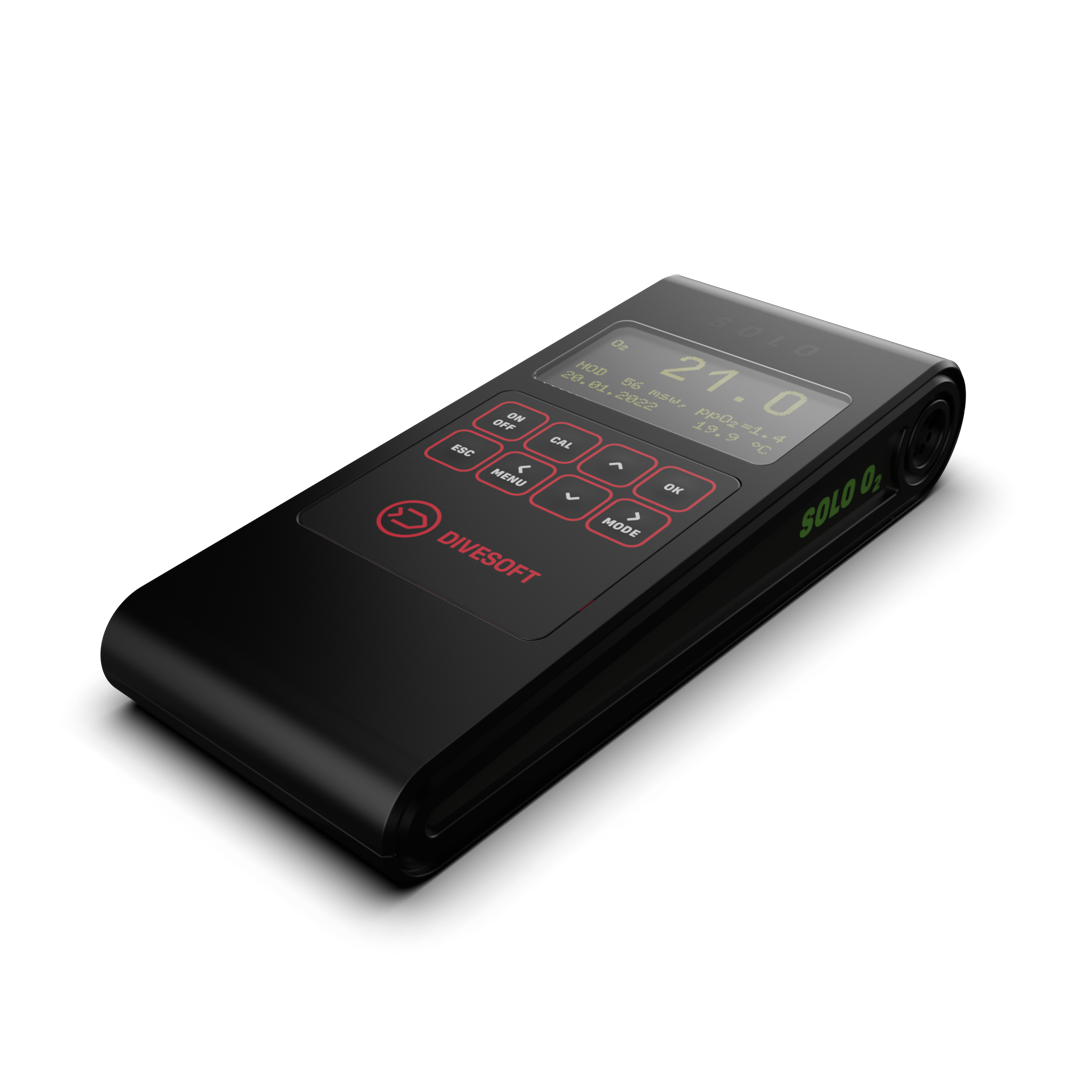 Analyzer SOLO O2
A smart and accurate NITROX analyzer that offers simple oxygen measurement and advanced features.
Analyzer SOLO O2 is the ideal partner for all recreational NITROX divers.
Analyzing is really easy, just turn on with one press and measure. Easy automatic calibration. Analyzer SOLO O2 has the same durable polymer body as its brother Analyzer SOLO, allowing you to get the device upgraded to a trimix analyzer by getting a helium sensor added.
Information
Technical specification
Information
Analyzer SOLO O2
Divesoft's high quality analyzer finally available for recreational divers.
Intuitive controls, 2 display screens and advanced Software.
Easy to read O2% content including MOD for preset ppO2, date and temperature.
MOD values for PO2 at 1.2, 1.4, 1.6 bar for immediate reference.
Simple automatic calibration. Analyzer SOLO O2 provides real time gas calculations for the most accurate cylinder labeling. Built in Gas mixing software.
Integrated thermometer and pressure sensor.
Pressure sensor for accuracy when calibrating in different environments.
Thermometer to display ambient temperature and built-in notification for O2 sensor performance when measuring in extreme temperature conditions.
Li-Ion battery
Rechargeable Li-Ion battery with supplied USB-C cable for your convenience as well as for purpose of continuous gas analysis.
Streamline Design
Designed to fit comfortably in hand for ease of gas analysis in any environment.
Upgradeability
If you decide to venture into the world of technical diving and diving mixes containing Helium, you can get your SOLO O2 upgraded by getting our solid state Helium sensor added.
(The upgrade is performed by Divesoft)
Easy access
Designed for easy O2 sensor replacement. The device is supplied with Teledyne or Analytical Industries Oxygen sensors.
Semi-hard case
Comes in semi-hard case for easy transporting and to protect your SOLO O2 analyzer from harsh field environments.
Analyzer SOLO O2 comes with following:
#8302 Analyzer SOLO O2
#3362 USB-C cable
#8438 Basic flow limiter
#3367 Semi-hard zipper case for Analyzer SOLO
Upgrade:
Upgrade Analyzer SOLO O2 to Analyzer SOLO
With this upgrade you will upgrade Analyzer SOLO 02 to a classic Analyzer SOLO with helium measurement, and you will be able to analyze trimix mixtures.
User manual: